Worker jailed for letting P cooks use farm
APN News & Media
Nov 30, 2010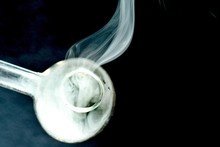 A farm worker allowed gang members to manufacture "P" on the property where he worked in return for free drugs.
Te Aratia Collier, 44, was sentenced to four years and nine months in jail by Justice Pamela Andrews in the High Court at Rotorua on one count each of manufacturing methamphetamine and supplying the Class A drug.
Collier had previously pleaded guilty to the charges.
The Whakatane man let gang members to "cook" methamphetamine on at least 10 occasions when his employers were away.
He also provided security for the equipment used between cooks in return for some of the drug, the court was told.
Justice Andrews said Collier was addicted to methamphetamine and got involved only because he would receive free drugs.
Although he was remorseful over his involvement, which he had expressed in a letter to the court, he had to be jailed, Justice Andrews said.
"The social cost to families and the community from methamphetamine is completely destructive."
Between last November and June gang members operated a clandestine laboratory on the property to manufacture about 400g of the drug and in return Collier received about 1g of P after each cook.
Read More: Visit Here