Detectives seeking gang member wanted for stabbings in Whittier, Pico Rivera and Chino
Ruby Gonzales (San Gabriel Valley Tribune) | December 11, 2013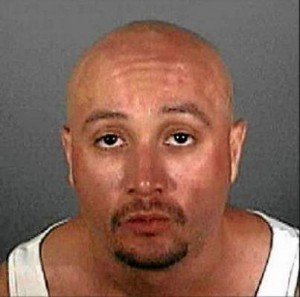 Sheriff's gang detectives and Chino police on Tuesday asked for the public's help in finding a 34-year-old gang member who allegedly tried to kill two relatives and a friend last week in Whittier, Pico Rivera and Chino.
An arrest warrant was issued for Alfred Tapia, who belongs to a Whittier gang and is currently on parole for burglary and assault, according to Nicole Nishida, spokeswoman for the Los Angeles County Sheriff's Department. She said Tapia, who lives in the county area near Whittier, has been out of prison for a year. She thinks one of the victims is Tapia's uncle.
Authorities said the motive for the stabbings are still under investigation.
The first assault took place Dec. 3 in the 8700 block of Olympic Boulevard in Pico Rivera.
Tapia went to the home of a family member. Deputies, who got a call about the attack at 6:31 a.m., said the resident was stabbed several times in the back and his injuries included a collapsed lung and a punctured liver.
Read more at: http://www.sgvtribune.com/general-news/20131211/detectives-seeking-gang-member-wanted-for-stabbings-in-whittier-pico-rivera-and-chino