$5.7-million verdict against 2 LAPD officers will stand, Supreme Court rules
David G. Savage | Reporter | LATIMES.COM
December 14, 2015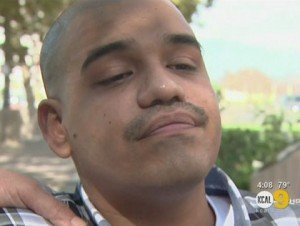 The Supreme Court has let stand a $5.7-million judgment against two Los Angeles Police Department officers for shooting a fleeing gang member who they believed was carrying a gun.
After considering the case for weeks, the justices without comment turned down an appeal from Los Angeles City Atty. Michael Feuer.
The city's lawyers said the two police officers believed the fleeing suspect posed a danger, and therefore were justified in shooting to stop him.
Robert Contreras, the suspect, survived the shooting in 2005 but was left paralyzed. He pleaded no contest to attempted murder in a drive-by shooting and served time in prison.
But he then sued the two police officers who shot at him, alleging an excessive use of force. And to the surprise of the Los Angeles Police Department and the City Council, he won a large jury verdict.
Read more here: http://www.latimes.com/nation/la-na-supreme-court-lapd-shooting-20151214-story.html