Man wounded in car-to-car shooting along Beverly Boulevard in Whittier
Brian Day (Pasadena Star News) | December 20, 2012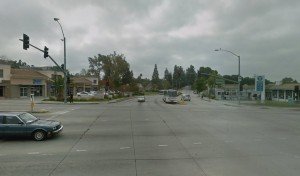 WHITTIER – A driver was wounded in an early-morning car-to-car shooting on Beverly Boulevard, authorities said.
The 44-year-old victim was hospitalized in stable condition following the shooting, which took place about 5:50 a.m., Whittier police Officer Bradley White said.
Though it was initially believed the man had been shot in the back of the head, it was determined at the hospital he had an object lodged in his head, though it was unclear if it was a bullet or piece of glass or other shrapnel, White said.
Police responded to a report of a single-car crash at the intersection of Beverly and Norwalk boulevards, he said.
"After a little further investigation, we find that there has actually been a car-to-car shooting," White said.
A bullet penetrated the rear window of his sedan, police said.
The man had been shot in the area of Beverly Boulevard and Hoover Avenue before proceeding west on Beverly Boulevard for several blocks and crashing at Norwalk Boulevard, police said.
Read more at: http://www.pasadenastarnews.com/ci_22231565/man-shot-head-while-driving-whittier?IADID=Search-www.pasadenastarnews.com-www.pasadenastarnews.com