Accused Redwood City murderer, 14 at time of shooting, says older gang member fired fatal shot
By Shaun Bishop (Daily News)
12/02/2009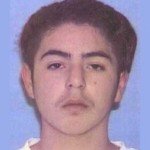 REDWOOD CITY, CA – Mumbling and speaking softly, the 19-year-old man accused of a 2005 gang-related murder in Redwood City testified Tuesday that he escaped from juvenile hall while awaiting trial because he feared he could be killed if he testified against an older gang member.
Josue Orozco repeatedly denied a San Mateo County prosecutor's assertions that he emerged from a car carrying several Sureno gang members on July 12, 2005, and killed Francisco Rodriguez, 21, with a single gunshot to the head.
Orozco insisted that Faustino Ayala, an older Sureno gang member who prosecutors contend drove the car, was the shooter and forced him to take the blame. Only 14 years old at the time of the shooting, Orozco is the youngest person in county history to be charged as an adult with murder.
Speaking in a soft monotone as his defense attorney, Raymond Buenaventura, questioned him, Orozco said he escaped from the county's Youth Services Center on Valentine's Day 2008 because he was afraid to go to trial and say that Ayala was the shooter. Authorities arrested Orozco in Texas seven months after his highly publicized escape.
"What's going to happen if you testify that Faustino Ayala did the killing?" Buenaventura asked.
"I get killed," Orozco replied.
The attorneys' closing arguments are expected to be made Friday in Orozco's murder trial. Prosecutors contend Orozco is a Sureno gang member who shot Rodriguez, a former Norteno gang member, in retaliation for some kind of disrespect that occurred between the two groups. He faces life in prison without the possibility of parole if convicted.
Orozco testified for about five hours Tuesday, nearly expressionless as Deputy District Attorney Josh Stauffer peppered him with questions.
Stauffer repeatedly asked Orozco if he was a Sureno, and each time Orozco denied he was ever a member of the gang.
Stauffer showed the jury photos of Orozco wearing a blue belt, which experts say is a Sureno color, with an "S" symbol on the buckle. The belt had three dots on it, which experts say is a reference to the number 13, which Surenos associate with.
"That's all Sureno-type clothing, right?" Stauffer asked.
"Yeah, but that doesn't mean I'm a Sureno," Orozco replied. Orozco, who goes by the nickname "Ojitos," said he hung out with Surenos as he grew up in Redwood City.
The day of the homicide, Orozco said he got into a car with Ayala and other Surenos thinking they were going to Half Moon Bay.
As the group drove around Redwood City, they saw Rodriguez standing outside his apartment complex on Poplar Avenue, Orozco testified.
"Francisco raised his hand like he wanted to fight, but we kept going," Orozco said.
As they circled back around the block, Orozco said, Ayala got out of the back seat and a shot rang out, though Orozco said he didn't see Rodriguez fall.
After the shooting, Orozco said, he told Ayala he wanted to turn himself in "because I don't want to be a part of that." But Orozco said Ayala refused to let him surrender and told him to confess to the crime if they were arrested. He said the group drove to Half Moon Bay and back, then returned to Half Moon Bay early the morning of July 13, when they were pulled over and arrested.
During his escape from the Youth Services Center nearly three years later, Orozco said he used wire cutters he had taken from the old juvenile hall to cut a hole in an exterior fence. He said he took a train to San Jose, then hired a man to drive him to Texas.
Stauffer grilled Orozco about a recent phone call he made from jail on Nov. 23 to Aide Romero, Ayala's girlfriend at the time of the shooting, who was scheduled to testify the next day, on Nov. 24. Orozco told Romero, "You just say that that (expletive) told me to take the blame," Stauffer said, reading from a transcript of the call.
"You know trying to change the testimony of a witness is wrong, right? And that's what you tried to do," Stauffer said.
"I tried to see if she knew the truth," Orozco said.
Speaking outside of court, Ayala's sister, Rosalba Ayala, disputed Orozco's assertion that he might be harmed if he testified that Ayala committed the killing. Ayala was convicted of second-degree murder in a trial last year and is serving 40 years to life in prison.
"No one could have that much power to say, 'Do this to him,' " Ayala said.