Reputed gang member charged in death of federal informant
Tribune staff report
December 2, 2009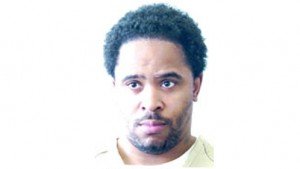 A reputed Vice Lords street gang member was charged Tuesday with killing a federal informant in 2006.
Spencer Martin, 32, was ordered held without bail on a murder charge for shooting Earl Willis, 26, and leaving him for dead in a van on Chicago's South Side, authorities said.
Chicago police said Martin, who had become a target of a federal probe, carried out the killing after learning that Willis was an informant.
According to sources, Willis was an informant for the U.S. Bureau of Alcohol, Tobacco, Firearms and Explosives at the time of his death.
Willis was last seen alive in February 2006 with Martin at a North Side gas station, authorities said. Martin allegedly shot someone during an attempted robbery at the gas station, according to Cook County Assistant State's Attorney Joe Lattanzio.
Local and federal authorities began investigating Martin almost immediately after Willis' badly decomposed body was discovered in his van in May 2006.
Martin was jailed on an unrelated charge a short time later. With Martin behind bars, detectives waited on physical evidence, including DNA and ballistics, authorities said.