Calif. court says no to gang participation charge
TERRY COLLINS (Associated Press) | December 28, 2012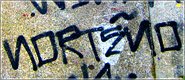 SAN FRANCISCO — The California Supreme Court has ruled that a suspect can't be convicted of felony gang participation if he committed the crime by himself.
Thursday's ruling in San Francisco affirmed a 3rd District Court of Appeal decision two years ago that reversed a Yuba County man's conviction on a special enhancement of committing a crime for the benefit of a street gang. The case was brought forth to the state high court after the Attorney General's office petitioned the appellate court's judgment for review.
In 2008, Joe Rodriguez Jr., 32, of Woodland, Calif. was convicted of the charge, along with felony attempted robbery after he had beaten a man and tried to take his money in Marysville, the previous year.
In its 4-3 ruling, the state Supreme Court agreed with the lower court that Rodriguez — a known member of the Nortenos street gang — acted alone in committing the May 2007 robbery attempt and that his act did not fall within the specific language of state's gang enhancement statute.
Read more at: http://www.sfgate.com/news/crime/article/Calif-court-says-no-to-gang-participation-charge-4152359.php