The next Chief of the Los Angeles Police Department will be…
By Alex A. Alonso for StreetGangs.com
August 14, 2009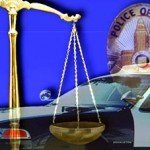 LAPD Chief William Bratton, will be stepping down as Chief of the Los Angeles Police Department effective October 31, seven years after he was first appointed by the police commission over Bernard Parks and two-years into his second term. He has accepted a new position to become chief executive officer of Altegrity Security Consulting, a new unit of Michael Cherkasky's Altegrity, located in New York. Altegrity is a billion-dollar company that is the largest provider of background checks for the U.S. government.
Bratton's decision comes just weeks after a U.S. District Judge Gary Feess released the LAPD from eight years of oversight by the U.S. Department of Justice, because of corruption violations and convictions of several LAPD officers in the wake of the Rampart scandal of the late 1990s. Ironically enough, it was Cherkasky who was the lead monitor overseeing the LAPD under the federal consent decree until it was recently terminated. Bratton also worked for him as a consultant before joining the LAPD, which raises conflict of interest questions.
The resignation came as a surprise to many, because last March, Los Angeles City Councilman Herb Wesson called for public hearings on whether to rescind the two-term limit for the city's police chief, a change that would have allowed Bratton to serve as chief until 2017. Bratton's decision to leave must have come in the recent weeks, because his colleagues expressed interest in extending his tenure.
Bratton will walk away from a $320,000 per year salary at a good time. Crime has been going down throughout his seven year term, budget cuts will inevitably cripple his efforts, and crime will undoubtedly go up before his second term is to expire. Chiefs are usually blamed for uncontrollable societal changes such as an increasing crime rate that occurs as a result of high unemployment and massive layoffs, so Bratton picks a perfect time to bow out on top.
Bratton has been vocal about his possible successor, stating that he or she should come from within the department, suggesting a break from the recent trend that looked outside the department for two of the last three LAPD chiefs. Before coming to Los Angeles, Bratton, served terms as commissioner of both Boston and New York City and Chief Willie Williams was police commissioner of Philadelphia Police Department from 1988 to 1992 when he succeeded LAPD Chief Daryl Gates in 1992.
So who are the top candidates to lead the LAPD?
Earl Paysinger (b. 1953) 56, was born in Los Angeles and joined the LAPD in 1976. He is currently the Assistant Chief and the Director and Commanding Officer of Office of Operations. He oversees all four geographic patrol bureaus, including patrol and detective services, as well as Special Operations Bureau and Detective Bureau. As the Commanding Officer of Operations of the South Bureau, Chief Paysinger was responsible for overseeing the delivery of police services in 77th Street, Southeast, Southwest and Harbor Areas as well as the South Traffic Division. In 2007 he issued a department wide memorandum instructing officers to halt the impounding of vehicles of unlicensed drivers, citing Miranda v. City of Cornelius. Some viewed this decision as pandering to immigrant's rights groups, since an illegal immigrant cannot receive a state issued driver's license. Paysinger earned a Bachelor of Science degree in Criminal Justice from California State University, Long Beach. He would become the third black LAPD chief if appointed.
Service: 33 years Jim McDonnell (b. 1954), 55, came to the LAPD in 1981 and is currently 1st Assistant Chief of Staff, and is 2nd in command of the LAPD and previously served as Commander. He was selected in 2002 by incoming chief Bratton to take on the responsibility of managing the transition team and lead the Department's efforts to revitalize Community Policing in Los Angeles. McDonnell believes in collaborating with other departments, the sharing of information, and improving counter-terrorism approaches to improve public safety. After the May 1 melee in 2007, when several protesters and members of the media were assaulted by the LAPD at McArthur Park, he promised a full transparent investigation into that incident, but no officers were ever charged for unprovoked attacks that were captured on video. Chief McDonnell holds a Bachelor of Science Degree in Criminal Justice from St. Anselm College in Manchester, New Hampshire, and a Master's Degree in Public Administration from the University of Southern California.
Service: 28 years Charlie Beck, 56, was born in Long Beach, California. He was appointed to the Department in March 1977 during the end of LAPD Chief Edward Davis' administration. Beck was promoted to Sergeant in June 1984, to Lieutenant in April 1993, to Captain in July 1999, Commander in April 2005, and to Deputy Chief in August 2006. He believes in working with gang intervention organizations, and had stated that the racial divide between blacks and Hispanic has been exaggerated. Last June, an LAPD detective under his supervision, Stephanie Lazarus, was arrested for the murder of Sherri Rasmussen that occurred in 1986. Beck stated that his department is going to examine the initial investigation to determine what if any oversights were made. Beck is the current president of the Board of Directors for the Los Angeles Police Relief Association and competes regularly in local motocross events.
Service: 32 years George Gascón, 55, today he is considered an outsider, because he has served as the Chief of the Mesa Police Department in Arizona, and has recently been appointed Chief of the San Francisco Police Department, but Gascón has several years with the LAPD, and if an outsider has a chance of becoming the next chief in LA, that choice will be Gascón. He was born in Cuba and came to the US when he was 13. He joined the LAPD in 1978 and served as officer, sergeant, lieutenant, captain, commander, deputy chief and assistant chief under Bratton until he left in 2006 to become chief in Mesa, Arizona. He served in the US Army from 1972 – 1975, earned a bachelor's degree from Cal State Long Beach State University and earned a law degree from Western State University College of Law. As chief in Mesa, he often clashed with Sheriff Joe Arpio regarding the enforcement of immigration law where he has stated that using local law enforcement to enforce federal immigration laws is waste of department resources. He would be the first Hispanic chief in Los Angeles if appointed.
Service: 39 years (4 years US Army, 32 years LAPD, 3 years Mesa PD, 1 week San Francisco PD)
There are several other candidates that will be applying for the job, but I have had a chance to meet or work with all the above mentioned and any of the four would be a great replacement. Also, Sharon Papa, the highest ranking female in the LAPD has an outside chance of landing the top position, but I would be very surprised if one of the four above mentioned will not become the next chief. There will be six candidates considered for the job, then that list gets cut to three, where the Mayor will select from. Mayor Antonio Villaraigosa's choice will be put to a vote by the 15 members of Los Angeles City Council for final approval.
Posted by
alexalonso
on Aug 14 2009. Filed under
News
,
Policing
. You can follow any responses to this entry through the
RSS 2.0
. You can skip to the end and leave a response. Pinging is currently not allowed.