Sheriff's ex-number two could get five years in prison as anti-fed 'ringleader'
Posted by Debbie L. Sklar | Mynewsla
June 7, 2016 in Crime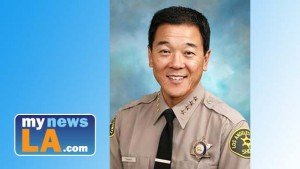 Prosecutors are seeking a five-year prison term for the former second-in-command of the Los Angeles County Sheriff's Department, who was dubbed the "ringleader" of a multi-faceted conspiracy to thwart a federal probe of misconduct in the jails, according to court papers obtained Tuesday.
Former Undersheriff Paul Tanaka, 57, was convicted in April of felony charges of conspiracy to obstruct justice and obstruction of justice. U.S. District Judge Percy Anderson scheduled sentencing for June 27.
"After several trials and tens of convictions of Los Angeles County sheriff's officials, one thing is abundantly clear: defendant Paul Tanaka is responsible not only for obstructing justice, but also for fostering the culture that led to the significant problems in the Los Angeles County jails," federal prosecutors wrote in pre-sentencing papers filed with the court.
Read more here: http://mynewsla.com/crime/2016/06/07/sheriffs-ex-number-two-could-get-five-years-in-prison-as-anti-fed-ringleader/