CHP Officer charged with stealing explicit photos from his female arrestees
By Stefani Camille
WWW.Streetgangs.com
November 3, 2014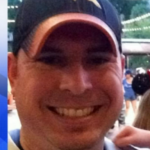 Dublin-based CHP Officer Sean Harrington, 35, was charged on Friday with two counts of computer data theft. Harrington's felony charges are based on allegedly stealing explicit photos from the phones of women he arrested. He has since resigned from the CHP and will be arraigned Monday afternoon.
Harrington is accused of not only stealing photos but also sending the pictures of young women he had arrested in various states of undress to at least two fellow officers as part of what he called a "game," according to court documents.
Contra Costa deputy district attorney Barry Grove said Friday "This was an extreme invasion of privacy to these young women."
Search warrant documents detail text messages sent between the officers: "Her body is rocking," and "Taken from the phone of my 10-15x while she's in X-rays. Enjoy buddy!!!"
Harrington has admitted he stole explicit photos from the phones of up to half a dozen arrestees according to his attorney Barry Grove, a high profile Bay Area lawyer.