Former Redondo Beach police officer accused of embezzling money pleads guilty
by Robert J. Lopez (LA Times)
February 10, 2010 | 6:35 pm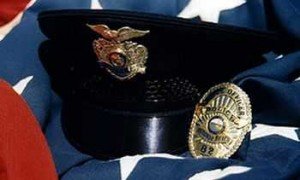 A former Redondo Beach police officer accused of taking more than $75,000 from a law enforcement officers' association pleaded guilty Wednesday to one count of grand theft by embezzlement, authorities said.
Gene Tomatani, 40, is expected to pay $75,388 in restitution between now and his sentencing March 15, the Los Angeles County district attorney's office said. He has already paid $12,000 toward the restitution.
Tomatani agreed to a settlement and is expected to be sentenced to 90 days in County Jail and three years' probation. He must attend a year of Gamblers Anonymous, the district attorney said.
Tomatani was the president and treasurer of the Redondo Beach Police Officer's Assn. and was accused of embezzling the money between May 2004 and May 2008.
He resigned from the department in October.
Posted by
lepak
on Feb 10 2010. Filed under
Good Cop / Bad Cop
. You can follow any responses to this entry through the
RSS 2.0
. You can skip to the end and leave a response. Pinging is currently not allowed.