LASD deputy under criminal probe for alleged sexual misconduct with woman seeking aid
Posted by Debbie L. Sklar | Mynewsla.com
February 28, 2018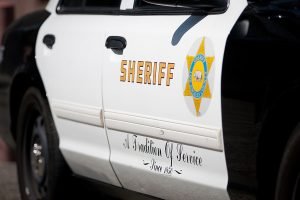 The L.A. County District Attorney's Office is considering whether to file charges against a deputy who undertook to protect a woman from an abusive husband but then pressured her to have sex, a D.A.'s office spokesman said in comments reported Wednesday.
The mother of three said she walked into the Santa Clarita Valley sheriff's station on Dec 12, 2016, desperate for protection from her ex-husband after she'd been turned away on previous occasions because she lacked proof that her former spouse violated a restraining order, she told the Los Angeles Times. This time, a deputy in the front office said he would help.
Read more here: https://mynewsla.com/crime/2018/02/28/lasd-deputy-under-criminal-probe-for-alleged-sexual-misconduct-with-woman-seeking-aid/
Posted by
stef
on Feb 28 2018. Filed under
Good Cop / Bad Cop
. You can follow any responses to this entry through the
RSS 2.0
. You can skip to the end and leave a response. Pinging is currently not allowed.