NYPD Accidentally Shoots Two Women, Then Blames The Crazy, Unarmed Black Guy
Author: Greg Miller / Addicting Info
December 5, 2013 7:06 pm
T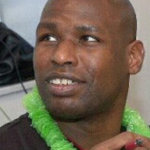 he NYPD, while attempting to arrest Glenn Broadnax, 35, of Brooklyn, on misdemeanor charges of menacing, drug possession and resisting arrest, pulled their guns and opened fire.
They missed their intended target and hit two innocent bystanders. Fortunately, for all involved, no one was killed in the incident, which occurred in September. John Gilliland, a bystander, caught the events on video with his cell phone.
Here's a video with a news report and an interview with Gilliland.
Why did the NYPD shoot an unarmed man?
Originally, Broadnax created a disturbance by walking into traffic and purposely putting himself into the path of oncoming cars. Mr. Broadnax, an unarmed and emotionally disturbed man (who was talking to dead relatives and trying to kill himself) reached into his pants pocket for his wallet. The NYPD said the officers thought he was reaching for a gun.
Broadnax was unarmed. But rather than actually identifying a weapon first the NYPD officers, fearing for their lives, pulled their service weapons and opened fire. Missing their intended target and wounding two people in a crowd that had assembled. Broadnax was eventually subdued by a sergeant on scene with the use of a taser. A less lethal weapon designed specifically for this type of incident. Especially in crowds.
Read more here: http://www.addictinginfo.org/2013/12/05/nypd-shoots-2-blames-suspect/
Posted by
stef
on Dec 5 2013. Filed under
Good Cop / Bad Cop
. You can follow any responses to this entry through the
RSS 2.0
. You can skip to the end and leave a response. Pinging is currently not allowed.