City police officer in Baltimore arrested in drug sting
City police officer arrested in drug sting
By Justin Fenton | The Baltimore Sun
September 4, 2009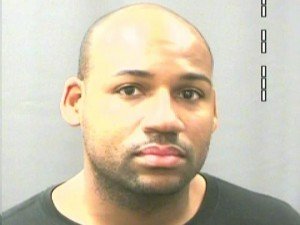 A Baltimore police officer was arrested for shaking down an undercover internal affairs officer posing as a drug dealer, the department said.
Michael Sylvester, 29, was arrested Thursday morning after he stole $70 from the undercover officer in the 3900 block of Carlisle Ave. in Northwest Baltimore as part of what the department refers to as an integrity test, according to Anthony Guglielmi, the department's chief spokesman.
Guglielmi also said police recovered three small bags containing suspected cocaine in Sylvester's locker at the Northwest District police station.
Sylvester, a four-year veteran, had been recently transferred from the Central District's Pennsylvania Avenue task force after police received numerous complaints that he was stealing cash from suspected drug dealers, Guglielmi said. The area is regarded as one of the largest drug marketplaces on the East Coast.
Sylvester had not been charged as of Thursday afternoon, but Guglielmi said he was expected to be charged with theft and drug possession.
Guglielmi said rooting out corrupt officers is a top priority of Police Commissioner Frederick H. Bealefeld III.
Earlier this decade, such integrity stings were hailed by city leaders and the police commissioner as an effective way to stop and prevent corruption. But some criticized the effort after not a single officer was caught stealing drugs, money or other items planted by internal affairs in more than 100 tests over a three-year period from 2000 to 2003. Union officials and outside experts questioned at the time whether the stings were an effective use of resources.
In August 2008, city Officer Jerome K. Hill was acquitted on charges of assault stemming from an incident in which he punched an undercover internal affairs detective during an integrity test in January 2008. Circuit Judge John C. Themelis said he could not second-guess the instincts of the officer and that he might have had good reason to act aggressively.
Posted by
StreetGangs.Com Staff
on Sep 4 2009. Filed under
Good Cop / Bad Cop
. You can follow any responses to this entry through the
RSS 2.0
. You can skip to the end and leave a response. Pinging is currently not allowed.