Geographic voting patterns reveal President Obama wins a very close election in 2012
By Alex A. Alonso
Streetgangs.com Staff Writer
October 17, 2012 | 6:45 p.m.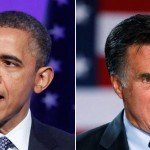 Streetgangs.com is apolitical when it comes to presidential elections, but we are fascinated by the geography of elections and the spatial voting patterns that emerge. For example the Deep South will go for the Republican candidate while urban states such as California and New York will go for the Democratic candidate.
In total there are 538 electoral votes and to win the White House a candidate must win 270. Since approximately 40 states are already determined by historical geographic voting patterns, the two candidates will focus their message in the 10 swing states commonly referred to as battle ground states. If you live in one of these states, you have been inundated with campaign ads, while the most of us have to access negative campaign ads on the internet.
In this election the battle ground states include Colorado (9), Florida (29), Iowa (6), Michigan (16), Nevada (6), North Carolina (15), Ohio (18), Pennsylvania (20), Virginia (13) and Wisconsin (10) worth 142 electoral votes. The democratic candidate has about 201 electoral votes locked in while the republican has 195, so the democrat needs to gain 61 electoral votes while his opponent needs 75 to win. In 2008, President Obama won all the swing states winning landslide election against John McCain, 365 to 173.
Although Romney lost to McCain during the 2008 nomination for the Republican candidate, Romney will win more electoral votes than McCain did four years ago making this a much closer election. The 2012 election will most likely come down to one state, as it did in 2004 when George Bush sealed the victory over John Kerry winning Ohio and in 2000 when Bush squeaked out the closest election in history winning Florida over Al Gore.
There is a long shot possibility of a tie, 269-269, and although there are dozens of scenarios that could create a tie, there are very few ways based on current polling that the 2012 presidential election would result in a tie. One possible realistic scenario that could create a tie would give the states of Nevada (6) and Iowa (6) to Romney and New Hampshire (4) going to Obama with all our other predictions remaining the same. Based on our geographic models this is the most likely scenario ending up in a tie.
Realistically, if the election was held today, it will be a close one with the incumbent, President Barack Obama winning 277 electoral votes to 261 going to the challenger Governor Mitt Romney. This election will rest on four critical states, Ohio (18), Virginia (13), North Carolina (15) and Florida (29) which Romney would have to sweep to gain 270 electoral votes.
Our model has Romney winning three of those four states, but loosing the all too important state of Ohio, which is worth 18 electoral votes. No republican candidate has ever won the White House without winning Ohio.
We have Romney winning Nebraska, but that state apportions their electoral votes by congressional district so it is possible that Obama will gain one additional electoral vote there.
The last seven presidential election results:
2008: Obama 365 to McCain 173
2004: Bush 286 to Kerry 252
2000: Bush 271 to Gore 267
1996: Clinton 379 to Dole 159
1992: Clinton 370 to Bush 168
1988: Bush 426 to Dukakis 111
1984: Reagan 525 to Mondale 13
We used realclearpolitics.com map generator to create maps
———————————————————
Alex Alonso is an author, film maker and founder of Streetgangs.com. He is the contributing author in the 2010 book entitled "Black Los Angeles: American Dreams and Racial Realities" (New York University Press). He can be reached via email, at 800-249-1324, or on Twitter.
Posted by
alexalonso
on Oct 17 2012. Filed under
Politics
. You can follow any responses to this entry through the
RSS 2.0
. You can skip to the end and leave a response. Pinging is currently not allowed.