Oakland Residents Prepare For Verdict in Racial Police Shooting
Maria L. LaGanga (LA Times)
July 6, 2010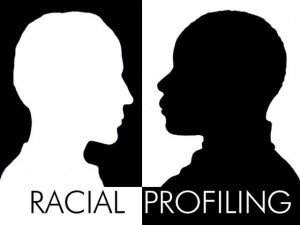 Oakland residents prepared for a verdict in the Johannes Mehserle shooting trial Tuesday with a mixture of apprehension and hope that the city's historically disempowered youth would express themselves peacefully.
With the case now in the hands of the jury, a law enforcement incident command post has risen beneath a tangle of freeway overpblankes next to the Oakland-San Francisco Bay Bridge, complete with satellite-dish adorned tractor trailers labeled "emergency services."
City officials and some other downtown agencies and businesses say they will urge downtown workers to go home before the verdict is read, largely to avoid traffic tangles as community groups have announced plans to gather in the heart of downtown to express reactions to any outcome.
For weeks, community organizations, religious leaders and public officials here have worked to create a forum for youth to voice their anger in constructive ways to avoid a replay of the violence that erupted in the wake of Oscar Grant's kil#i*gg a year and a half ago.
A public service video prepared by Youth UpRising has gone viral, spreading the message that "violence is not justice." In it, a host of youth activists, rappers, a poet and even an Oakland police captain express the dismay they felt when they watched a grainy cellphone video of Mehserle, then a Bay Area Rapid Transit officer, shooting Grant in the back as he lay face down on the platform of the Fruitvale transit station, unarmed and restrained.
Those testimonials are followed by others calling for constructive ways to express outrage. "Our primary concern has been the young people in Oakland, making sure we can help them figure out ways to channel their energy in positive ways and really understand the power that they have," said Jacky Johnson, outreach and events manager for Youth UpRising, an East Oakland organization which serves 13- to 24-year-olds.
Last week, the group held a forum to teach youth about historical movements for social change and educate them about the criminal justice process.
Apprehension was nevertheless palpable Tuesday.
In one stretch of downtown Oakland hard hit by an evening of rioting after the shooting, businesses displayed a combination of plywood, burglar bars and posters calling for "Justice for Oscar Grant."
Mimi Le, who owns a tailor shop on downtown's 17th Street, still carries photos in her digital camera of the damage her business sustained that evening.
She since added a second set of burglar bars to her store, yet her fear of unrest Tuesday came with a dose of optimism that violence will be averted.
Scattered among the posters calling for justice was a newer one that first appeared last week and echoes the sentiments many wish to convey: a red heart with yellow wings that proclaims "Love Not Blood."
Gertha Hays, the owner of Diva's Boutique, displayed both posters on her store Tuesday, and pledged to remain present after a verdict. Like many in the community, she believes that only a second-degree murder charge would provide a just outcome to what "looked like murder to me."
The jury is considering that charge along with both voluntary and involuntary manslaughter.
Jury deliberations were postponed Tuesday after a juror called in sick. Another juror has a previously scheduled vacation, so the court will seat an alternate when court proceedings resume Wednesday.
Posted by
RhindiT
on Jul 7 2010. Filed under
People of CA v. Johannes Mehserle
,
Race
. You can follow any responses to this entry through the
RSS 2.0
. You can skip to the end and leave a response. Pinging is currently not allowed.