GOP Official in N.C. Resigns After Racially Charged "Daily Show" Interview
By Cathy Rainone / NBC 4 News
Oct 26, 2013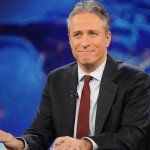 A Republican official in North Carolina has resigned his post just a day after "The Daily Show" aired an interview with him making racially charged remarks.
Buncombe County, N.C. GOP precinct chairman Don Yelton referred to "lazy blacks that wants the government to give them everything" and complained that blacks could use the N-word — he said the word itself — but not whites.
He also said he's had a caricature of President Barack Obama dressed as a "witch doctor" sitting on a stump, but that the drawing made fun of the president's "white half, not his black half."
Yelton's remarks came amid his defense of his state's restrictive new voter ID law — which the Justice Department is challenging, saying it discriminates against minorities — in an interview with the show's correspondent Aasif Mandvi.
The show's segment looked at the fallout from the Supreme Court's decision to strike down a key provision in the 1965 Voting Rights Act. Since the June ruling, several states, including North Carolina, have introduced new voting laws.
The interview with Yelton aired on Wednesday, and the Republican resigned Thursday, even as he refused to apologize for his comments.
Read more here: http://www.nbclosangeles.com/news/national-international/Daily-Show-GOP-Resigns-Offensive-Remarks-229268341.html?_osource=SocialFlowTwt_LABrand