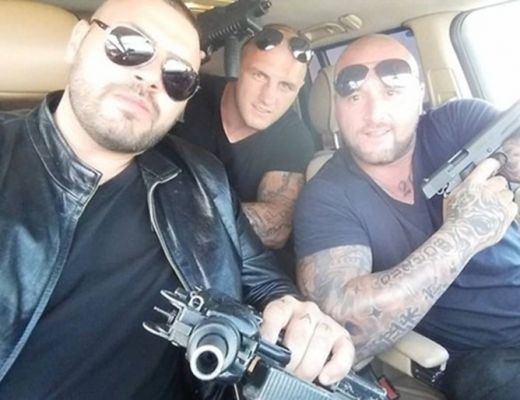 Initially, the media estimated the number at about 117. Apparently this isn't the case. It's around 400. 400 security convoys composed of...well, they typically use Mercedes G class SUV's to get around.
This part:
Силовите кортежи с мутри по пътищата, които създават напрежение в движението, влизат в конфликт с околните шофьори и нерядко упражняват насилие върху тях, не са 117, както оповестиха медиите миналата седмица, а над 400 в цялата страна, пише 168 часа. Най-често охранителните "паради" били заради наркодилъри, сутеньори, "експресни" силови бригади и "домашни любимци", както наричат в ъндърграунда синчетата на олигарси и внезапно забогатели бизнесмени.
Translates to this:
"Road traffic torture mongers, which create traffic jams, conflict with surrounding drivers and inflict violence on them, are not 117, as reported by the media last week, and over 400 across the country, 168 hours have been written. Most often, security parades are because of drug dealers, pimps, express power crews, and pets, as oligarchs and suddenly rich businessmen are called businessmen in the underground."
You don't need much to know what this poor Google translation means.
Also:
Поделенията на вътрешното министерство в цялата страна в момента подготвят подробна справка за рисковите кортежи с побойници. Проверката още не е приключила, но те със сигурност ще излязат над 400, коментираха високопоставени източници от министерството. Те се аргументираха с броя на организираните престъпни групи в цялата страна, които според последната справка на ГДБОП са 400 с 2000 души в тях за началото на 2016 година.
Translates to this:
Home-country units across the country are currently preparing a comprehensive account of the risky torture troopers. The check is not over yet, but they will surely come out to over 400, high-ranking ministry sources said. They argued with the number of organized crime groups across the country, which, according to the latest information from the GDBOP, are 400 with 2,000 people at the beginning of 2016.
https://www.flagman.bg/article/96791