Crip Gangs in Pomona, California
Home > Crip Gangs > Pomona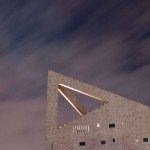 Pomona is the fifth largest city in Los Angeles County. It is located on the eastern border of LA County, in between the Inland Empire and the San Gabriel Valley. The city has a total area of 22.8 sq. miles. Pomona is approximately 27 miles east of Los Angeles, 25 miles north of Santa Ana, 31 miles west of Riverside, and 37 miles west of San Bernardino.
"Pomona" was the winning entry in a contest to name the city. It is the name of the ancient Roman goddess of fruit. It was incorporated in 1888. In 2005, Pomona citizens elected Norma Torres, the first woman of Guatemalan heritage to be elected to a mayoral post outside of Guatemala. Since the 1980s, Pomona's newest neighborhood Phillips Ranch, experienced rapid growth with homes still being built in the hilly area between Downtown and Diamond Bar. Northern Pomona has seen some gentrification with additional housing units added and revamped streetscapes.
According to the 2008 US Census, the total population of Pomona is 150,759 people. 71.3% of residents have some makeup of Hispanic, 40.8% of residents are considered White, 6.8% are Asian, and 7.3% are Black or African American. 35.7% of residents are foreign born, and 67.7% speak a language other than English in the home. 13% of residents have a bachelor's degree or higher, and 62.5% of residents have a high school degree. 13.4% of families and 16.2% of individuals live below the poverty line.

Crips gangs in Pomona