Aubrey Berry, 23, in custody facing murder charges
By Alex A. Alonso (Streetgangs.com)
August 21, 2009
Aubrey Berry, 23, of Atlanta, Georgia was arrested just hours after Roderick "Dolla" Burton was shot and killed at the Beverly Center on May 18, 2009. In addition to the murder charge, he is also facing charges that he shot at two of Burton's associates, charges that could get him a life sentence if convicted.
It appears that Berry is going to claim self defense when he shot Burton at the valet near P. F. Changs in the Beverly Center. His attorney may be able to claim that Berry felt that his life was threatened when Burton and his associates, one who is believed to be a member of the Mansfield Gangster Crips, approached him. If it can be proven that Burton and one of his friends were armed, then Berry has a strong case.
After the murder, several Mansfield Crip's homes were served warrants by the Los Angeles Police Department who were looking for weapons that may have been involved in the incident, but the results of these searches by the LAPD have not been made public. Although no other weapons were found at the scene or in the possession of Burton, the presence of a weapon by Burton's party should not be ruled out.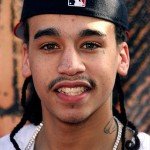 One problem in Berry's defense is that he has to explain why he arrived in Los Angeles, the same day that Burton arrived from Atlanta. The two had an altercation in an Atlanta strip club several days before, and that fight is believed to be the source of the conflict between the men.
In court, the prosecution will characterize Berry as a murderous stalker, who traveled 2000 miles to kill a man who embarrassed him in public. If Burton's injuries are all gun shot wounds to his back, Berry is going to have a tough time getting sympathy from the jury.
His next court date is September 3, 2009 in downtown Los Angeles and his bail is $2,100,000.00.
Several questions still remained unanswered;
1. Did Aubrey Berry have a purpose of being in Los Angeles on the day of the shooting?
2. Could Berry and Burton have coincidentally met each other at the Beverly Center, or did one follow the other there?
3. Was Berry's weapon registered?
4. Did Berry purchase a round trip ticket ahead of time or was he attempting to purchase return ticket when arrested at LAX?
5. Does ballistic evidence at the scene reveal a second shooter?
Posted by
alexalonso
on Aug 21 2009. Filed under
Features
,
People of CA v. Aubrey Berry
. You can follow any responses to this entry through the
RSS 2.0
. You can skip to the end and leave a response. Pinging is currently not allowed.