Baldwin Park, California – Hispanic gangs
Home > Hispanic Gangs > Baldwin Park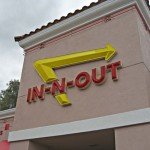 Baldwin Park is located in the central San Gabriel Valley region of LA County. It is approximately 18 miles west of downtown Los Angeles. The city covers an area of 6.8 sq. miles of land and 1.9 sq. miles of water. It is located just northwest of West Covina and southwest of Azusa.
Before its development as a city, the land on which Baldwin Park sits was used for ranching and cattle grazing by the San Gabriel Mission. In 1906 it changed to Baldwin Park, being named after a prominent California businessman at the time, Elias J. "Lucky" Baldwin. Baldwin Park is home to the first In-N-Out burger stand, California's most iconic hamburger establishment. It was also the first drive-thru in California.
The total population of Baldwin Park is 77,089. A staggering 80.3% of residents are Hispanic. 29.7% are White, 12.4% are Asian, and 1.1% are Black or African American. Not surprisingly, 82% of residents speak a language other than English in the home. Only 11.1% graduated from college, which is less than half of the national average, and only 55.1% graduated from high school, also nearly half of the national average. The average household size is 4.37, which is nearly double the US average of 2.61 people per home.
Hispanic Gangs in the City of Baldwin Park