Burbank, California – Hispanic gangs
Home > Hispanic Gangs > Burbank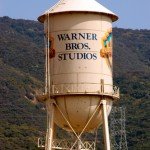 Burbank is a city in LA County, bordered by Glendale on the east, Toluca Lake on the west, and Griffith Park to the South. Hollywood is easily accessible from Burbank. The total area of Burbank is 17.4 sq miles. The city was named after David Burbank, a New Hampshire-born dentist and entrepreneur. Burbank is home to many employees of the motion picture and television studios located in the area. Burbank is sometimes considered the "Media Capital of the World." many media and entertainment companies are headquartered or have significant production facilities in Burbank, including Warner Bros. Entertainment, Warner Music Group, NBC Universal, The Walt Disney Company, Cartoon Network, Viacom, and PBS.
The estimated population of Burbank in 2007 was 107,921. While white residents continue to comprise the majority of Burbank's population, this proportion has decreased substantially from almost 80% in 1980 to approximately 72% in 2000. In contrast, the share of Hispanic residents increased steadily over the past two decades, growing from 16% in 1980 to 25% in 2000. Although Asian residents represent a smaller segment of the population, the share of Asian residents more than tripled since 1980, increasing from 3% in 1980 to 9% in 2000. The black population remained limited, rising from less than 1% in 1980 to almost 2% in 2000.
According to the 2008 census, 69% of residents in Burbank are White, 25.7% are Hispanic, 3.1% are Black or African American, and 9.9% are Asian. 30.2% of residents are foreign born, 42.4% speak a language other than English in the home. 86.5% of residents graduated with a high school degree or higher, and 32.7% graduated with a bachelor's degree or higher. Only 6.7% of families and 8.7% of individuals live below the poverty level.