La Puente, California – Hispanic gangs
Home > Hispanic Gangs > La Puente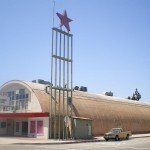 The city of La Puente is located in Los Angeles County, about 15 miles east of downtown in the San Gabriel Valley. The city has a total area of 3.5 sq. miles of land. The area was known for its fruit and walnut groves during the 1930s. The city was even home to the world's largest walnut packing plant.
Today, the city is heavily-urbanized, but the area still has some historical landmarks from its founding days nearby, for instance, the Workman and Temple Family Homestead Museum in neighboring City of Industry. The local government has been relatively unsuccessful in its attempts to attract big-box retailers and restaurant chains. La Puente retains many aging 1950s-era strip malls. In recent years the city has became one of the most dangerous and crime ridden cities in Los Angeles.
According to the 2008 census, the total population of La Puente is 43,107 people. The racial makeup of the city is 1.11% White, 1.96% African American, 1.28% Native American, 7.16% Asian, 0.17%. Hispanic or Latinos are 93.10% of the population. 10.9% of residents have a bachelor's degree or higher and 56.9% have a high school degree. 9% of families and 9.7% of individuals live below the poverty line.

Gangs in La Puente, CA
Puente 13 (west)
Varrio Townsmen