Life In The Game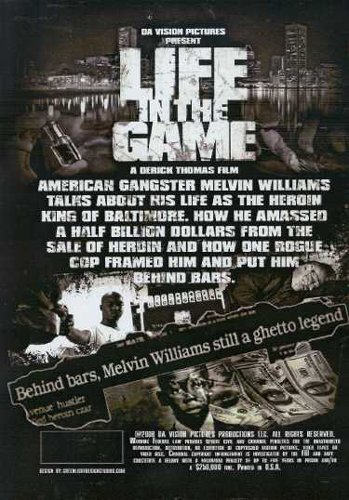 $17.99
Read below and find out how the producers of this DVD ripped Streetgangs.com off
We are currently not carrying the, Life In The Game DVD, because the producers of the DVD, Derick Thomas (dvp@davisionpictures.com) from Da Vision Pictures have not sent us our shipment after we paid for 40 DVDs. We received an empty box that was supposed to contain 40 DVDs on October 19, 2010. We sent them payment on October 11, 2010 and we still have not received our DVDs.
They are claiming that the DVDs were stolen in the mail but our position is that they deliberately sent us an empty box and kept our money. They have had plenty of time to rectify and reship us our DVDs, but they have chosen NOT to send us the DVDs so we have no other conclusion but to believe that they have committed the old fashioned mail hustle, an empty box. We received a box address from:
Derrick Thomas
DVP LLC
2802 N Howard Street
Baltimore, MD 21218
Below is a copy of the delivery confirmation information on the empty box they shipped us.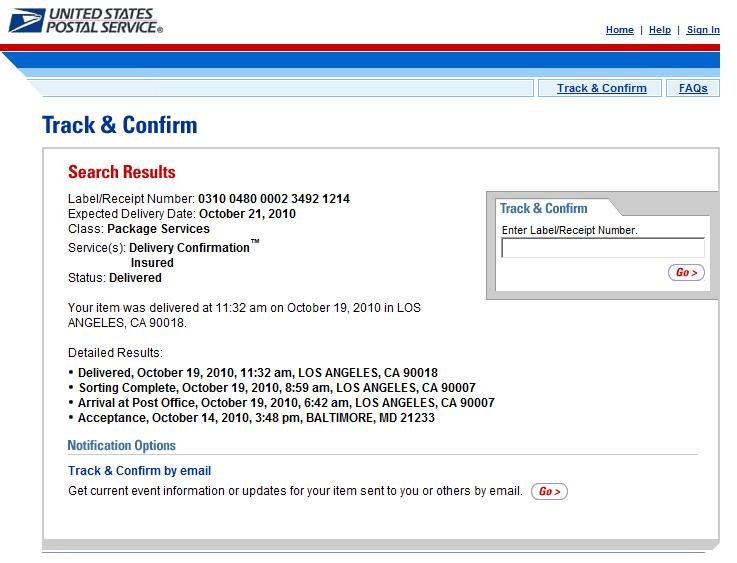 This is not the first time a DVD maker has ripped up off. In 2008, Richard Bond, one of the makers of the Tupac Assassination DVD ripped of off and has never reimbursed us.

Directed:
Executive Producer:
Associate Producers: