Justice for Ezell Ford / Omar Abrego both unarmed and killed by the LAPD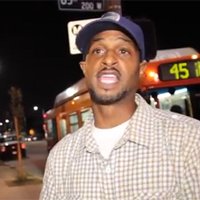 Los Angeles – Ezell Ford, 25 and Omar Obrego, 37 were two unarmed men, that were both killed in south Los Angeles by Newton Police officers on two different days in August of 2014.
Obrego, father of three, was driving home on Aug. 2 when he was pulled over by officers right in front of his home on 69th Street and Main. Witnesses saw the officers beat Obrego multiple times causing him to bleed profusely. He died in the hospital 12 hours later.
Ford, a black man with mental illness, was confronted by two uniformed LAPD Newton officers while he was walking west on 65th Street. The officers got out their vehicle and engaged Ford in a physical confrontation, resulting in him getting shot according to one witness. The Los Angeles County Coroner's office placed an investigative hold on the autopsy report.
Date: August 2014
Location: Los Angeles
Update: Ceebo the Rapper recently recorded a protest video in response to Ezell Ford's death