Covina, California – Hispanic gangs
Home > Hispanic Gangs > Covina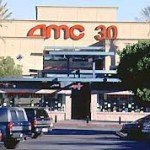 Covina is a city in Los Angeles in the San Gabriel Valley, located about 22 miles east of downtown Los Angeles. Because of its small area and location, no interstate freeways pass through the city limits. The city has a total area of 7 sq. miles. Covina is the home to the AMC 30 Screen Theater. Many boast it to be the largest theater in Los Angeles County.
According to the 2008 census, the total population of Covina is recorded at 51,114. An additional 30,000 residents live in unincorporated areas associated with Covina but outside of its city limits. The majority of residents, 49.9%, are White. In a close 2nd, are Hispanics at 47.9%. 10.6% of the population are Asian, and 6.2% are Black or African American.
82.3% of residents have a high school degree and 21.1% have a bachelor's degree or higher. Both stats just shy of the national average. 21.9% are foreign born residents and 38.3% speak a different language other than English in the home. 8.1% of families and 10.4% of individuals live below the poverty line, which a lower rate than the national average.

Hispanic gangs in Covina